GENERAL & ELECTRICAL CONTRACTOR SERVICES | SIOUX FALLS, SD
CUSTOM & SPEC HOME BUILDING
We specialize in building beautiful and affordable custom homes using quality materials, attention to detail, superb craftsmanship and excellent customer service. Since building a new home will be one of the biggest investments you will ever make, we understand this is not only a large monetary purchase but also an emotional purchase. Therefore, we believe that exceptional customer service and great communication is the only way build the true home of your dreams. We create an honest and open relationship with each client and keep you informed every step of the way. By working closely with our customers and paying attention to the details every step of the build, we are able to exceed expectations and create a fun and memorable home building experience!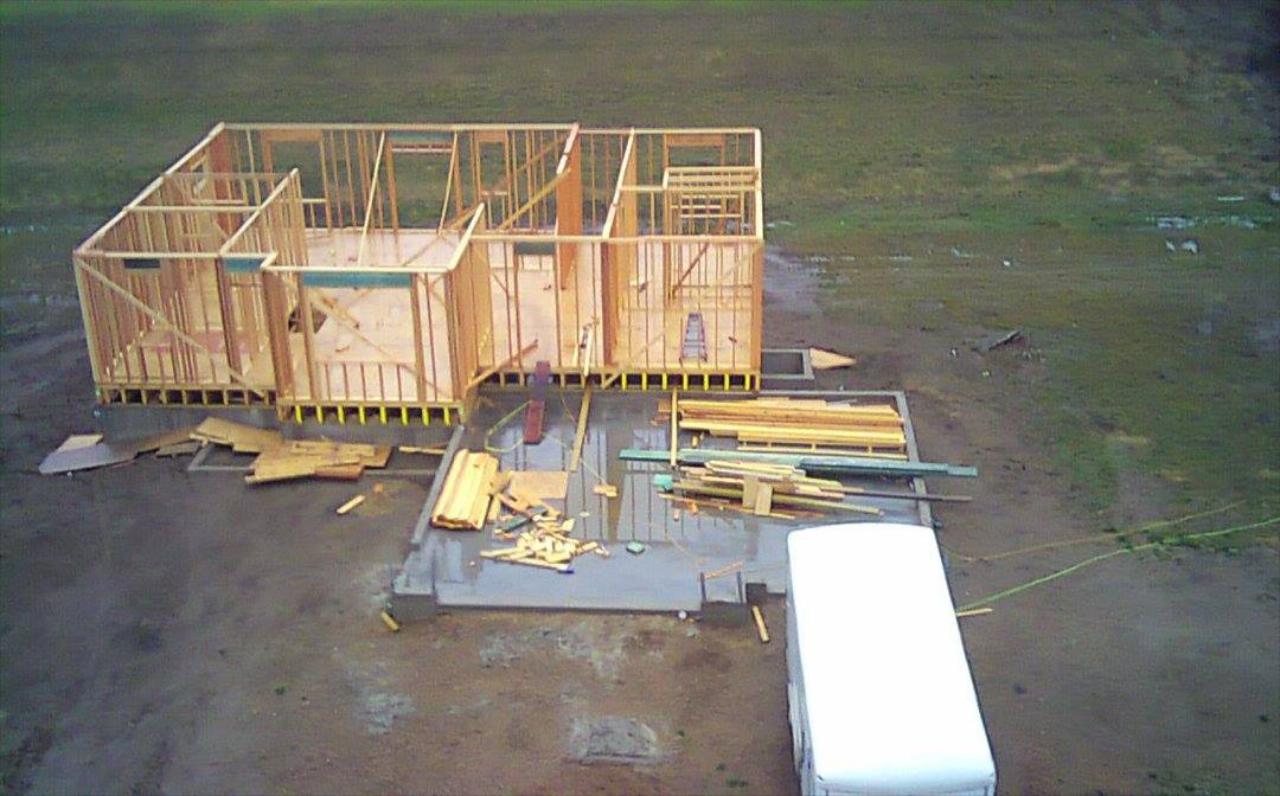 REMODELING & ADDITIONS
KITCHENS | BATHROOMS | BUILD OUTS | ADDITIONS
Are you looking to remodel your home in Sioux Falls or the surroudning area? Choice Construction and Electric is your complete home or business renovation experts. We know that remodeling your home is a very important and exciting change in your life and home. You have put a lot of thought into your project and are ready to see it become a reality. Therefore, our sole focus is to work closely with you and be there for you throughout the whole home remodel process. We work very hard to complete all our work on time and within budget. Our personal attention to your needs ensures that you understand all of your options and choices, that you are completely knowledgeable about the process, that all of your questions are answered and ultimately you receive exactly what you expected. We will be by your side until you are satisfied with every detail and every element of your remodeling job. We don't want to just meet your expectations; we want to exceed them!
We specialize in remodels for every room in the home or office. In addition, we specialize in additions for any area of the home. We have been customizing homes and businesses since 2010! We have the skills and equipment to complete any job from top to bottom.
KITCHEN REMODELING
The kitchen is often referred to as the heart of the home and is the most common gathering place for family and friends. We will design a beautiful, practical are that includes new cabinets, back splash, counter tops, flooring, and more. We can transform your old and outdated space into a completely custom design with new appliances and fixtures.
BATHROOM REMODELING
Let us help create a spa oasis in your home. Whether it is a small half- bathroom for guests or a large master bath with a walk-in tile shower, we can complete the job. We will work with you to choose the best fixtures, counter tops, flooring and design to meet all your wants and needs.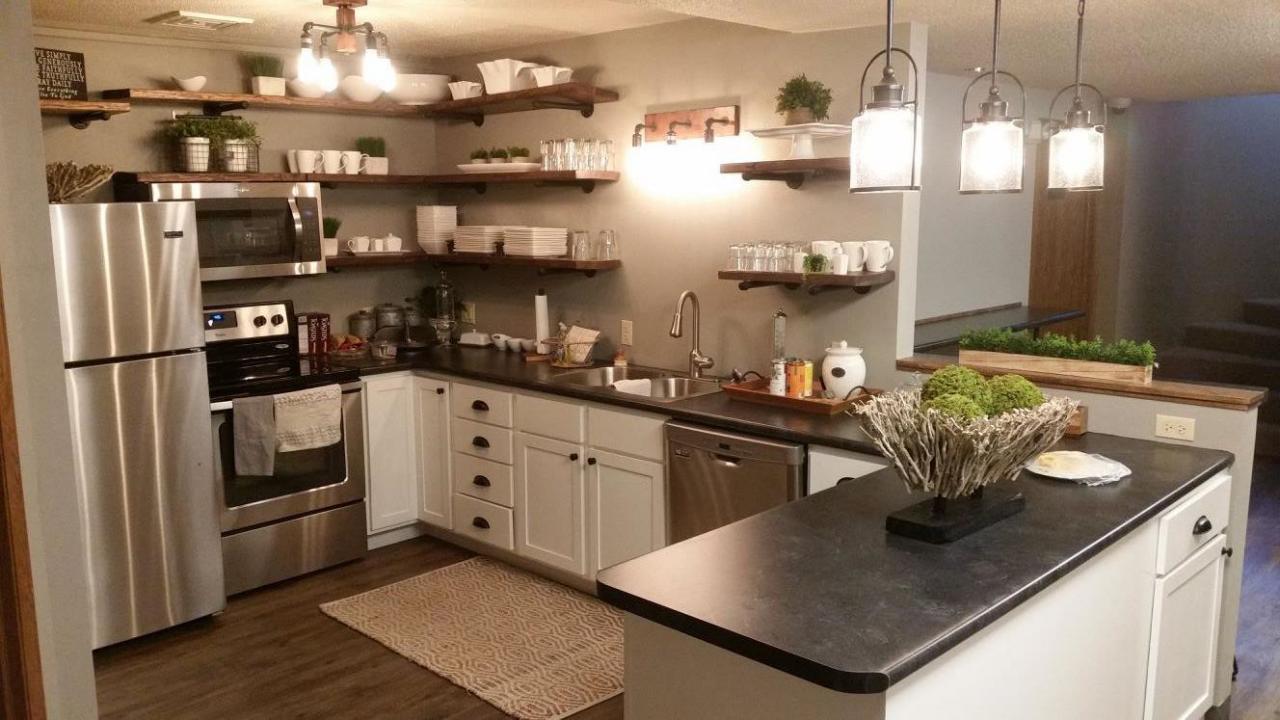 DECKS, PORCHES & PERGOLAS
Building decks, porches and pergolas will not only help increase the value and appeal of your home, but will add more of that much-needed outdoor space. Our expert team will choose the best materials and design options to get maximum functionality and return on investment. Adding these exterior additions can be intimidating, but is a great way to enjoy any home. Ask about our additional services to design and build a one of a kind outdoor living environment.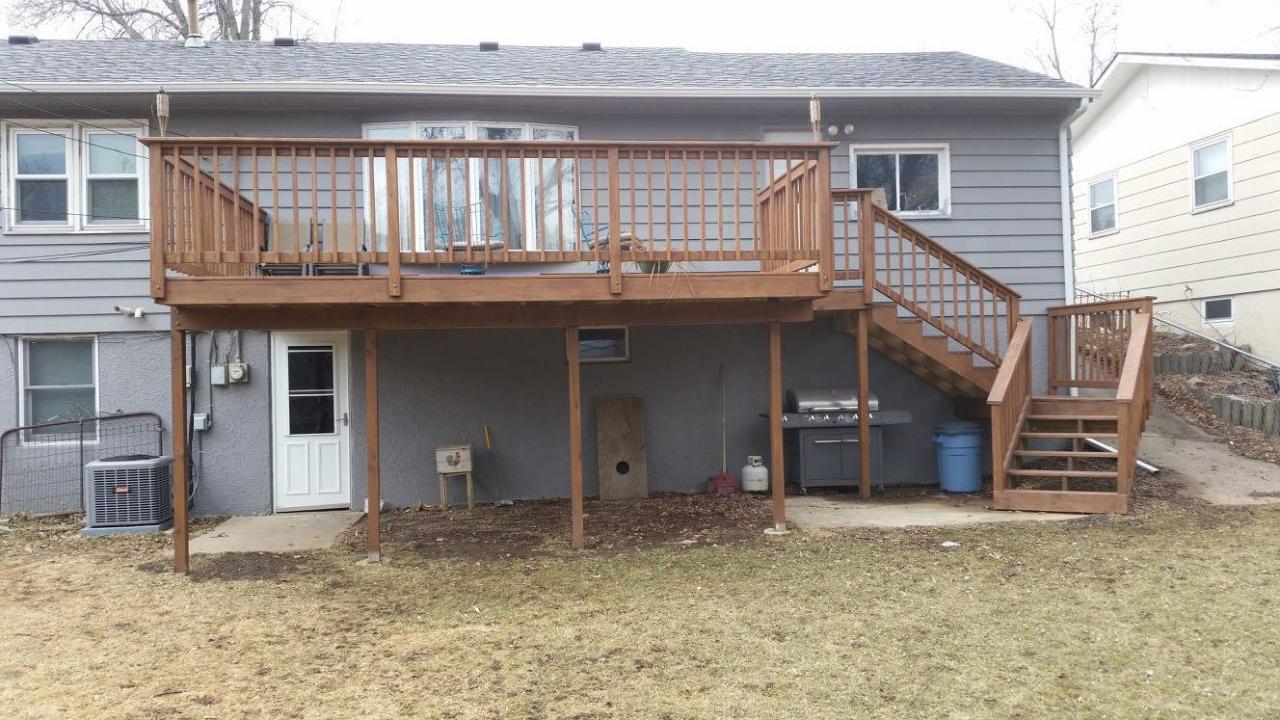 ADDITIONAL CONSTRUCTION SERVICES
WINDOWS | DECKS | PATIOS | DOORS | FLOORING | SIDING | ROOFING | SNOW REMOVAL | WE DO IT ALL!
REPLACEMENT WINDOWS Improve your curbside appeal, increase the resale value and energy efficiency of your home with new windows from Choice Construction and Electric. There are great high quality efficient window options to choose from such as vinyl, wood, composite and modern thermal block aluminum windows. All these options look great and will save money by reducing your energy costs over time. ROOFING Our crew has the skills and experience to complete any residential roofing job. We have the knowledge and equipment to complete re-roofing, roof repairs and new roof installation throughout Sioux Falls and the surrounding area. Our crew is highly trained and experienced with all roof types including high-pitched roofs. We are fully licensed, bonded and insured so you know that your project will be done correctly and safely. In addition, we make sure your property is left exactly how it was before our crews leave. Your roof will not only perform property, but it will look great as well. SIDING Siding is extremely important to protect the exterior and framework of a home. Hail and storm damage can wreak havoc on your siding. With our detailed inspection, repair and installation service, we will evaluate every inch of your siding and make any necessary repairs to ensure they are properly secured. We make sure the water stays out of your home with our dependable professional installation.